I guess I never stopped to think about how much we rely on pre-packaged foods in our every day life. I didn't realize it until I decided to make Sunday dinner with fresh ingredients from scratch! Now keep in mind, I dont have a farm so I don't have fresh milk or beef and I did used store bought flour and mozzarella. But still making today's menu from scratch STILL proved to be a challenge for me!
The menu:
Sausage and Cheese Lasagna
Bread
Blackberry Turnovers made from our blackberry bush jam we canned in September.
The Specifics:
The Lasagna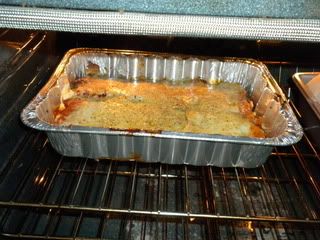 I made the spaghetti sauce from scratch over christmas and stored the sauce and some meatballs in the freezer, so i used this for the lasagna. The rest is easy, I am Italian so I can do those in my sleep.

The bread: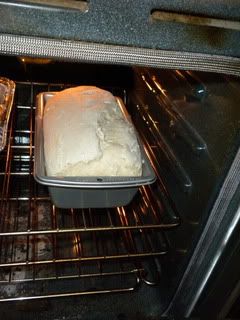 Bread is becoming easier for me to bake. Its easier but still not very pretty. I guess its the taste that counts.

The Turnovers: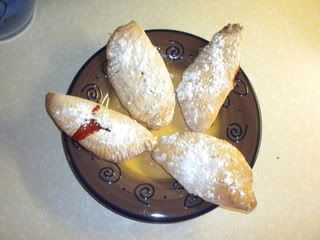 Turnovers are VERY hard to make for me lol The whole concept of creating and then rolling out the dough turned into such a messy nightmare but The result was 4 (out of 6) intact Turnovers.

The time frame:
I started this at 10:30, made dough for rising, made dough for fridge (turnovers), and then kneaded and second rose while I stuffed the turnovers, cooked them while I prepared lasagna etc. The timing all worked out well but the lasagna and bread are still baking and it is 1:15pm so this is going to amount to hours worth of work.

The outcome:
All were very pleased. It was fun and I managed to keep the kitchen clean in the process. Nobody was maimed and I did not get really pissed off and chuck anything at anyone so all in all Success! Keep in mind, I am NOT the cook in the family. I don't like it, its hard for me and tedious, yet I still enjoyed providing today's dinner for my family!
Have a fantastic Sunday folks!
Lisa