So, A couple weeks ago I posted something to the survival group about a new less expensive option for hooking up your house to a generator. Although you can still use dedicated transfer switches and circuits, they are not necessary.

</a>
Here is the finished product. The top right breaker is now a special dual pole 30 amp which is wired to the outside of the house (next picture). The bracket which fits on the panel is a sort of lock-out which prevents the 200 amp mains from being on, while the generator is feeding the panel. Same principle as the transfer switch only cheaper. Since this backfeeds the panel, every circuit in the house could be used (limited of course by the power you have in the generator).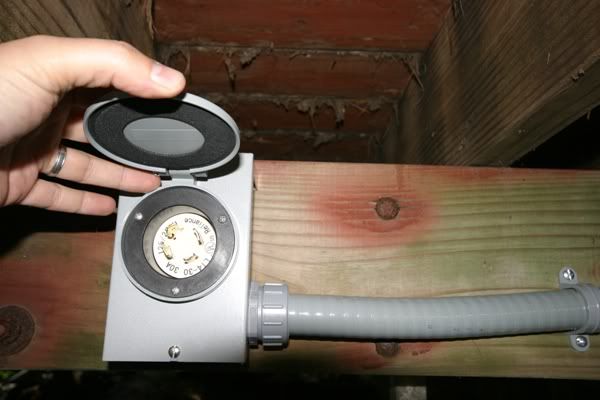 Outside hookup.


Although this increased the cost, we went with 75 ft of 6 GA wire... This allows us to move the generator well away from the house to an outbuilding and the 6 GA is capable of handling a larger generator up to 50 amps. The spare box, and breaker shown are for when the larger generator is installed, right now we have a smaller 30 amp 7500 watt gen.
Its such a simple solution I'm ./pun SHOCKED! that it wasn't created sooner. Anyone wishing to install even a TINY generator to their house can complete the task on the cheap.